​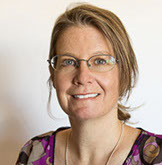 I'm Heather Freeman, Graphic Designer and owner of Wild Onion Graphic Design, working from my studio in California's beautiful Eastern Sierra. I cultivate fresh graphics for business owners, artists and crafters who either don't have the time or the expertise to create branding and build a website that skillfully represents their business. Working together with my clients, we'll define who your target markets are and what appeals to them, then tailor an custom design to achieve the project objectives.
What kind of projects do I work on?
Branding package

tailored to your business and target audience; may include logos, colors, fonts, patterns, images, buttons, and usage guidelines. Having a consistent brand image for all points of contact with your customers increases trust and recognition of the brand and eliminates confusion that comes from various graphics that aren't cohesive.
Website maintenance to keep the site backups, security and updates current.
Create visual content to enhance blog posts, articles or newsletters; social media-ready content to help build more traffic back to your website.
Search engine optimization to improve the search engine rankings and bring more of the right traffic to your site.
Printed materials

that extend the branding to stationary, advertisements, flyers, product sheets, banners and signage.
Who do I work with?
Business owners, artists and crafters who are:
short on time or technical expertise to create impactful graphics and websites,
ready to invest in their business to take it up a few levels or launch a new business or product line,
willing to be part of the design process so the results are best aligned with their business and customer needs, and
like to do-it-yourself but need a little structure and showing how to get the ball rolling.
If that sounds like you, have a look at my work, then reach out so we can discuss how to grow great brands together!
What kind of tools do I use?
For the web: HTML5, CSS3, WordPress, CMS, metatags, keywords, SEO, vector art, raster art, responsive design, mobile friendly, above-the-fold, have I lost you yet? The world of web design and development change at an amazing speed. My clients can focus on the content they want to share with their viewers and leave all the technology for me to manage. The tools I chose depend on the project needs, but I have designed sites in customized WordPress themes, hand-coded in programs like Adobe Edge and Aptana, and built sites in Adobe Dreamweaver and Adobe Muse. When setting up a new site or migrating a site to a new domain, I work with my clients to streamline all aspects like email, social media feeds, Google searches and rankings, and redirecting links so the visitor base you've worked hard to build can continue to find you.
What is my design process like?
For logos and print design: My work in these areas usually start with brainstorming and sketches. Yep! Good ol' paper and pencil. From there I select the ideas best for the intended target audience for the project and start creating them as vector art in Adobe Illustrator. The first visuals that I share with you will be in black and white so color doesn't distract from the design concepts. After a concept is selected, the next round will show some color schemes that complement the project goals. Once a design is finalized, I'll provide the logo in a variety of file formats for different uses and a guide to help you choose when to use which. For print design, I'll provide the print-ready artwork in the file format your print house needs.